Daily Meeting Report
from Tuesday 3 May 2011
… Wednesday's weather 14°c and sunny … Sessions now archived daily online …
IPv6 Day Plenary 1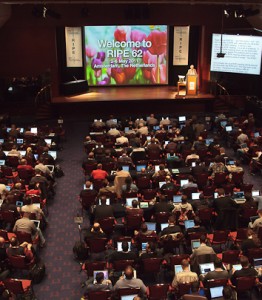 The Grand Ballroom filled up quickly on Tuesday morning for the first session of the IPv6-themed Plenary day. Gert Döering opened the session with an extensive look at the IPv6 prefixes announced to the routing table and a discussion on BGP filtering issues.
Jan Žorž from Slovenia's go6 gave an insightful presentation on IPv6 Mobility in Emergency Teams before being joined by Address Policy Working Group Chair Sander Steffann to give an update on ripe-501, "Requirements for IPv6 in ICT Equipment". There was a lot of input and lively debate from the audience on what changes should and shouldn't be implemented in the document. Suggestions on changes to this document will be sent to the ipv6-wg mailing list for further discussion.
Plenary 2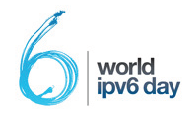 The second Plenary session started with Marco Hogewoning, RIPE NCC, giving a comprehensive overview of transition technologies. Marco discussed various methods of transitioning, which prompted a lot of discussion. Andrei Robachevsky, ISOC, presented "Getting Over the Hump: Strategies for IPv4/IPv6 Coexistence and Olaf Bonness, Deutsche Telekom, gave a talk on Dynamic IPv4 Address Release. There was a last-minute presentation by Lorenzo Colitti, Google, who gave some feedback on discussions earlier in the session. He talked about large-scale NAT and how and why Google is participating in the upcoming World IPv6 Day.
Plenary 3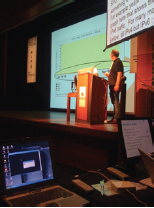 The first session after lunch continued the IPv6 theme, with a focus on some real-world applications and case studies, beginning with Ragnar Anfinsen's presentation on Altibox's deployment of IPv6 on their network in Norway. Ondrej Surý of NIC.CZ showcased the organisation's work on IPv6 geolocation, and the session concluded with Arien Vijn's discussion of IPv6 Issues on the AMS-IX Peering LAN.
Plenary 4
Tuesday ended with the final session of the IPv6-themed day. James Blessing, Limelight Networks, gave a presentation on renumbering IPV6 – a real-world experience. Jordi Palet presented a case study on deploying IPv6 without huge costs and discussed the development plan for the deployment of IPv6 in Spain.
Barry O'Donovan, INEX, gave a presentation on IPv6 pending badge initiative. He discussed IPv6 awareness in Ireland and testing to see if Irish websites are IPv6 ready. Mirjam Kühne gave an overview the RIPE NCC's activities during World IPv6 Day.
Take the IPv6 CPE Survey
In the Tuesday afternoon Plenary session, Mirjam Kühne, RIPE NCC, gave a presentation on the recently launched IPv6 Customer Premise Equipment (CPE) Survey. To participate, visit:
http://labs.ripe.net/Members/marco/ipv6-cpe-survey-please-participate
368

attendees checked in so far
---

use #RIPE62
---
RIPE NCC Demos
In the hallway, all week
RIPEstat: The Information Services department will be demonstrating RIPEstat and their suite of tools.
RIPE Atlas: The Science Group will demonstrate RIPE Atlas, the next generation active measurements network.
RIPE Labs: Get an overview of the latest projects and articles, and find out how you can participate.
Business Applications: The Business Applications Department will demonstrate the new LIR Portal, including how to certify your resources, the LIR Locator and more!
---
The RIPE NCC Services Centre
Volmer I Room
Monday: 10:00-18:00
Tuesday: 09:00-18:00
Wednesday: 09:00-18:00
Thursday: 09:00-18:00
Friday: 09:00-13:00
Drop by to speak with a RIPE NCC IP Resources Analyst or Customer Services Representative